When I first got to China, I was in a state of cultural shock, digitally. Everyone was going cash free, i.e. epayment (which would not be possible without data), but that was not done with the use of credit cards! People do not have to whip out their wallets to get out their credit cards, and neither do some places accept the Chinese credit card or debit cards, let alone foreign ones.
But after the initial cultural shock, China was easy to get around, epayment wise, even more so than the other places I've been.

i.e. You don't even have to worry about remembering your 16 digit credit card number, CCV and expiration date to purchase your train tickets when you're on your way home on the metro.
Essentials to survive in Digital China (and App recommendations):
And by that, I don't even mean Chinese social media..
1. Get data!
To travel in China, you really need your mobile coverage, or data, to get things done. Even the simplest of tasks requires an app. From paying for essential groceries, booking a taxi, ordering from a menu at restaurants, the list goes on. And unless you've got international data coverage, I strongly advice you get a local sim or even a portable wifi router. You are easily connected to the 4G/LTE network most places you go in China, and especially in big cities. Plus data is cheeeeeap! Wifi is not hard to get too, but not the most reliable thing around.
Three Mobile providers in China, China Mobile (zhong guo yi dong / 中国移动), China Unicom (zhong guo lian tong / 中国联通) and China Telecom (zhong guo dian xin / 中国电信). The most reliable two are China Mobile and China Unicom.
Since I was travel back and forth Singapore-China almost every month, I kept my M1 number throughout my stay in Shanghai. I paid for data passport every month. If you are not a M1 subscriber, you can look into getting the prepaid SIM from Starhub and subscribing for similar services. This will also eliminate the necessity for a good and reliable VPN app.




2. VPN (Virtual Private Network)

Unless you've got international data coverage from your home mobile provider, you'll need VPN apps. If you are using a local sim or relying on hotel wifi, you need VPN to get past the great internet firewall. Many sites are blocked, and the last thing you want is to be disconnected from everyone back home who are concerned about your safety. As of this post, one does not have access to Facebook, Instagram, Youtube, Google, Gmail, WhatsApp, Netflix. A VPN helps you to get around the internet firewall, and at the very least, report back home that you are safe.
For greater connectivity, download several VPN apps before you leave for China. They may work on and off, as the country strives to eliminate VPNs. Many VPNs don't work well in China, they either don't connect when you are here or are painfully slow. When there are major events in China, like say a key politician visiting, the VPN connectivity will usually be disrupted. Be sure to get several on your mobile and laptop!
Also, I would not recommend free VPNs, some are actually state owned, be it China or other countries, to track and monitor your online habits. Do a search before you download free useful apps like VPNs!
Click here to register for a 30-day trial!
Get ExpressVPN on your devices here:
iOS || Android || Windows || Mac




// UPDATE Sept 2019:
We've recently changed from ExpressVPN to NordVPN because the price of Nord is definitely more competitive than ExpressVPN. If you are getting a VPN for long term use (for P2P, to stream sports or movies, or just for basic online anonymity, you can consider NordVPN!)
Get NordVPN on your devices
here
!
3. Get your money apps in order

Cash is virtual. You may not even be able to get your change back sometimes. We've stopped bringing money out with us.
The cab or uber drivers here may be pleasantly shocked and you guys may have a good laugh if you were to pay in cash. They rely heavily on QR payments/online payments now. So get your AliPay (in Mandarin, zhi fu bao / 支付宝) and WeChat (wei xin/ 微信) pay in order. You can register for these with your foreign mobile number, just in case you don't get to finish those online monies before leaving, at least you can log in and get back to it the next time you return to China.

NOTE: You do not need a Chinese bank account to start up an account with Alipay or Wechat!

Alipay wallet is pretty straightforward, you just have to register and verify your identity.

For WeChat pay, for us foreigners especially, you need someone already with their WeChat wallet to send you a Red Packet to activate your WeChat wallet. After-which, find a nice Chinese friend in your office to do the forex part with you. 🙂
Alipay is one of the best way to pay for your purchases on Taobao, for those who are fans of the largest ecommerce platform ever known (to me at least). They have periodic sales, but that's for another day.

Same for WeChat, I use it to converse with my shipping supplier and to pay for my third party shipping to Korea now. So monies in there are still being used…
P.S. Alipay and WeChat is so widely used, I was even able to use it in Tibet. But note that some tourist attractions accept only cash when you purchase tickets, so do bring along some for those days.
Get Alipay 支付宝 here:
iOS || Android

Get WeChat 微信 here:
iOS || Android





Once you've got Alipay, you can even travel on the metro without having to purchase a metro card (which usually requires a deposit and well, it is definitely a waste to leave without refunding the money left in the card). It is of course easier to refund the virtual card. There will be signs around the various metro stations on the instructions to download the app to do so 🙂
4. Transport Apps

In other words, your Uber. Uber used to exist in China, until it was bought over. There are several brand names operating in China, some only in specific cities. One that operates in majority of the cities I've been to, including Tibet, would be Didi. (App is available in English and Chinese, you can link your international credit card or via online payment, as well as link it to an international mobile phone number. You are able to send messages on the app securely, without the driver knowing your number.
Drivers typically like to call to confirm the location, this function is thankfully disabled if the account is linked to an international mobile line. Like on the Uber platform, you are able to track the location/ETA of the driver on the app itself.


Get Didi 滴滴出行 here:
iOS || Android



If you have a local number, consider registering for Meituan for cabs as well. You can check how long each company takes to send you a taxi, as well as which app has better prices. Meituan taxi can be accessed in the meituan app (link below)
And then, there's the skyscanner equivalent, which covers train booking, plane tickets and hotels. You can search for trip.com online (the english website), or download the mobile app, ctrip, aka xie cheng / 携程.
Almost instant confirmation on train and airplane tickets, you can even arrange to have it sent to your doorstep (at a fee of course) However the first time you pick up your train tickets, you gotta do so via the counter as they have to register your passport first. But I was able to get it done for my friend via courier, so maybe courier works as well if you are willing to shell out extra for the delivery fee (which does not cost much, I think it was 20RMB).

Get trip.com here:
iOS || Android




5. Navigation / GPS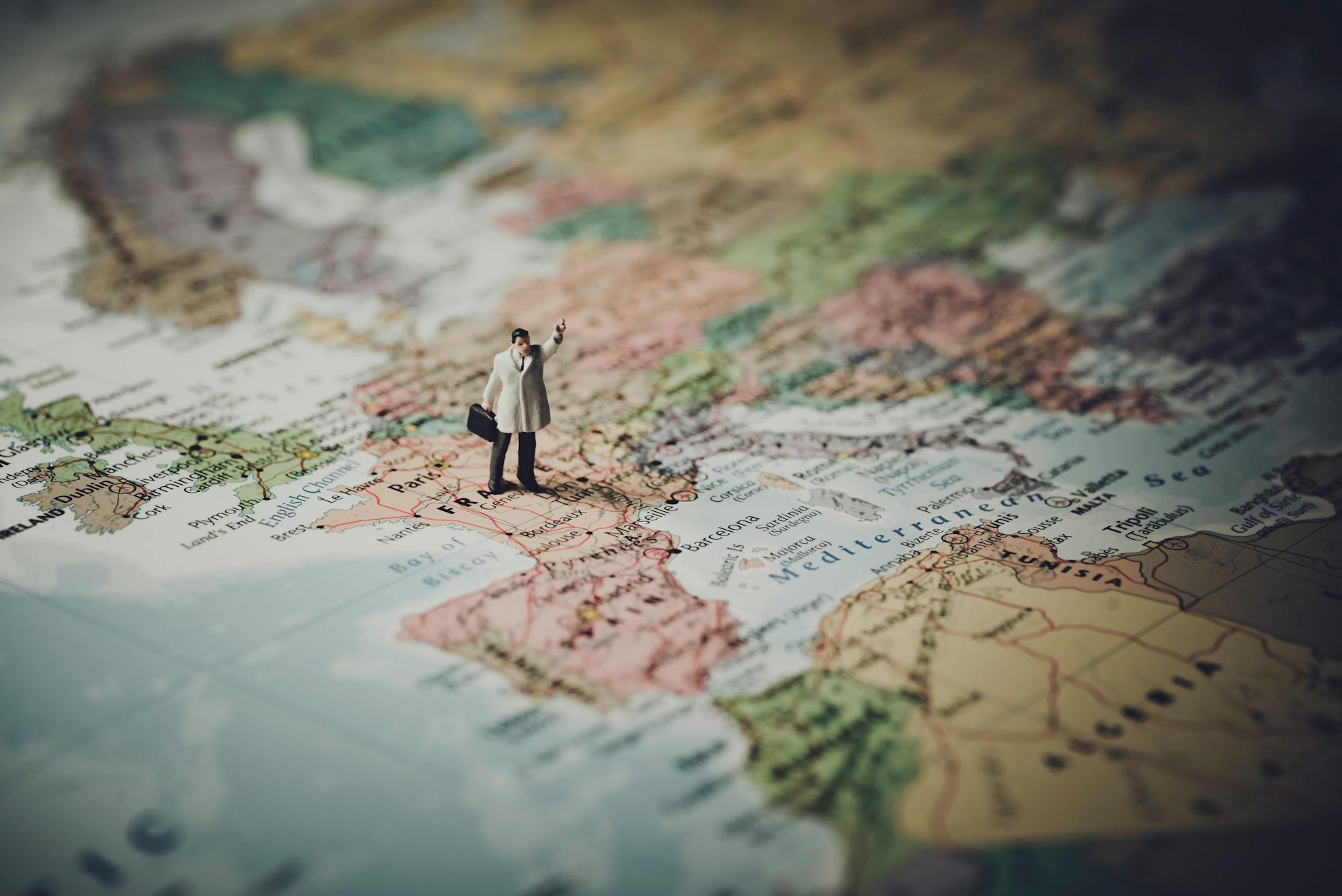 Google Maps is highly unreliable in China. Apple maps work fine, or you gotta use the Chinese equivalent (which works surprisingly well and accurate) in China.
Get Baidu Maps 百度地图 here
iOS || Android

Get Amap 高德地图 here
iOS || Android



What a local Chinese friend did, when we were traveling in Nanchang, was to turn on her map app to make sure the driver did not make unnecessary detours. There might not be any open meter scams (like in Vietnam or SEAsia) when it comes to taxi meters in Shanghai, the driver might pull a fast one by going a longer way instead so you can most definitely try that. Do NOT be afraid to question them when you are in doubt.
6. Translator Apps
Google does not work in China. Therefore the Google Translate does not work.
If you are not a speaker/learner of Mandarin, you will be bound to encounter difficulties in China. Though some of the staff can manage basic english, you might ask questions they cannot handle. For that, you will need a good translator app.
Get Baidu Translate 百度翻译 here:
iOS || Android

Get Microsoft Translator here:
iOS || Android



7. Convenience Apps
China is big on deliveries. From food deliveries, groceries, day to day products, you really can just do it from your mobile. Food gets delivered in less than 20minutes (most of the time), same for groceries from hypermarkets like Carrefour.
And then there are the hypermarket of convenience apps. This means that you can get groceries on them, food delivery on them, transport on them, flowers, car rental and movie tickets!

(Rule: do not purchase movie tickets at the door. They cost way more. You can get them through these apps)
The Hypermarket of Apps (It has EVERYTHING)

Get 美团 (meituan) here:
iOS || Android
Get 饿了吗 (ele me) here:
iOS || Android


Ps. if you're in Shanghai and you can read Mandarin well, you can use meituan to book your cab (there is an icon in the app). The app is only in Chinese as of Feb 2019, but slightly more efficient than didi.
The Chinese version of Yelp (it can even be used overseas, like Korea!)


Get 点评 (dian ping) here:
iOS || Android




Grocery Shopping: (Warning: Many of them are only in Mandarin)

盒马 (hema)

This brand is owned by Alibaba and has physical stores everywhere. They serve cooked food too, just like how a food court works and there is even a fresh seafood section where you can either purchase it and bring it home to prepare, or pay for them to prepare it for you. There will be a list (albeit in Chinese) which shows how the seafood can be prepared. Deep fried, sautéed in garlic and chili, etc.

Do take note! You can only make payment online/on the app, so set up your Alipay before going (only Alipay is accepted there) and have your Hema app linked to it prior. The only way to pay is via the Hema app which will deduct from your Alipay account. Probably part of their ploy to make sure everyone supports Alibaba's products…. But anywho, here's the app link!



Get 盒马 (hema) here:
iOS || Android (via mi app store)




Meituan Delivery (美团外卖)
You can use this for groceries or even for ordering cooked food or beverages!


Get 美团外卖 (mei tuan wai mai) here:
iOS || Android



And of course, the saviour of them all, Taobao. Where you can get strollers to furniture. Hardware items to kitchen items. Or yachts. You name it, they sell it. And then there's also the english equivalent is Baopals, which I've been told is pricier but everything is in English. Or you can just use Google chrome to translate the page for you, and stick to the less pricey original Taobao.
Taobao (淘宝)


Get 淘宝 (tao bao) here:
iOS || Android



Baopals (English Taobao)

Baopals does not have an app yet, but you can visit baopals here:

baopals.com


There you have it, the more frequently used apps when I was in China! Have a good time!

PS. It may not be the most updated, but these are the most frequently used ones when I was living there! There may be better apps out there that I've never heard about but this few are pretty reliable and timeless!



And for those traveling to China, may the apps be ever in your favour!